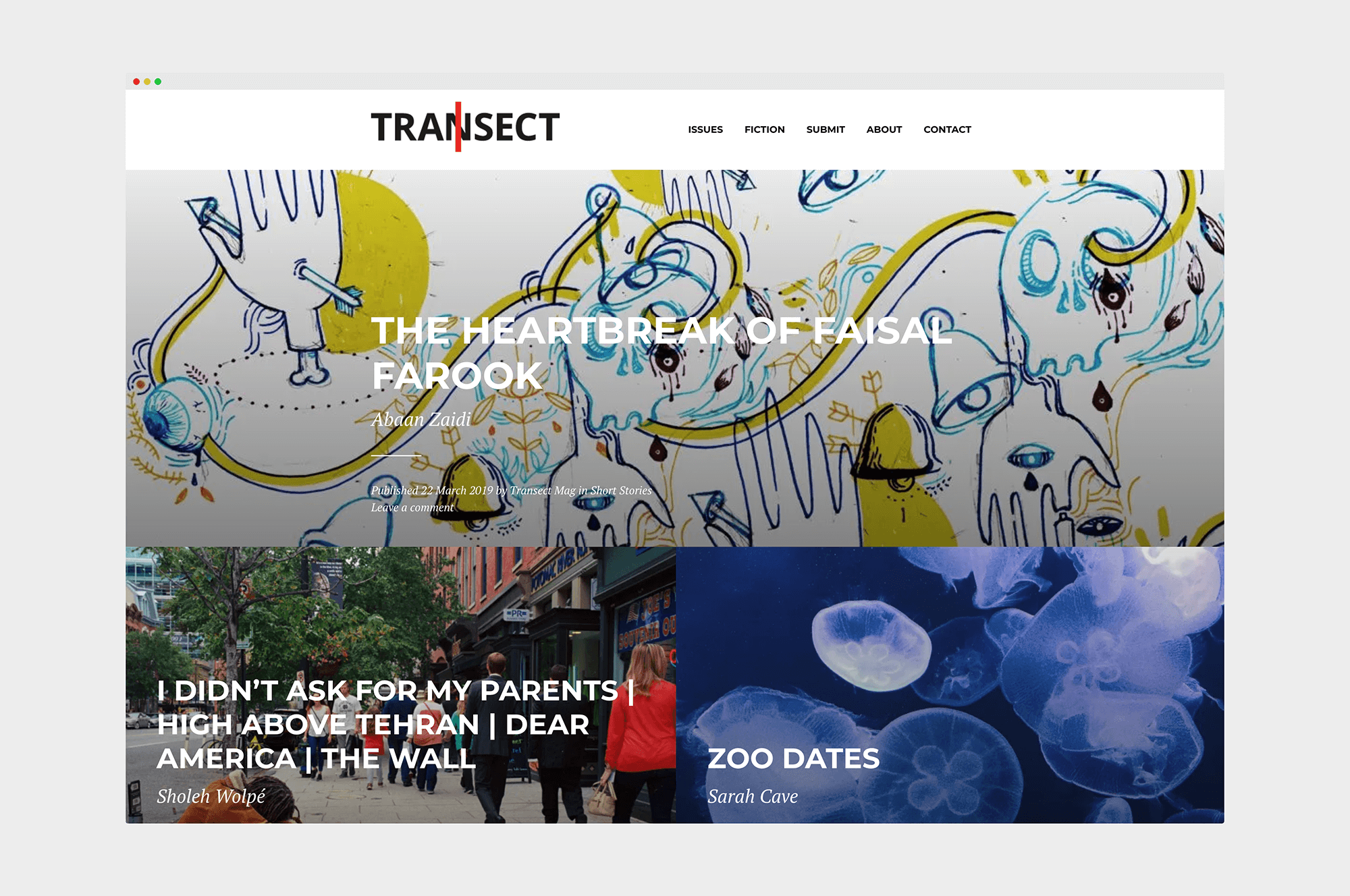 Transect Magazine custom logo
Custom logo design for Transect, a multicultural literary magazine.
Transect Magazine: Fiction Across Borders showcases short stories and poetry written by multiculturals from all over the world. By multiculturals, we mean cross-culturals, Third Culture Kids (TCKs), mixed-race, first, second, or even third generation immigrants. We cut across human borders, eradicating boundaries between nations, ethnic/racial groups, languages and cultures.

But we understand that culture is not limited to ethnicity. It expands into class, into different communities and regions interacting with each other. You could be of the same race, in one country, but of different cultures. Multicultural, in all senses.